NEW HORIZONS IN BIOLOGICS & BIOPROCESSING
December 18th 2018
New Horizons in Biologics & Bioprocessing 2018
This international educational forum will have an emphasis on change, developments, improvements, new directions, management and business areas of bio-processing with focus on technical rather than commercial achievements. Areas will include analytical techniques, cell culture and upstream processing, downstream processing and single-use systems. The event will feature about 100 delegates and 10 exhibitors.
The international target audience will consist of:
Biotech companies – all – start up, small-medium sized, large
Large Pharma with interest in biotech
Contract manufacturing organisations
Engineering houses and consultants
QA Managers · Process developers
Process engineers
Manufacturing and production managers
Procurement groups
Investment Managers



Moderator
Morten Munk
NNE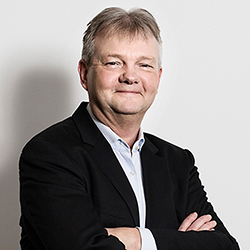 You will have the possibilty to book partnering meetings with other delegates during the event in advance. Secure the opportunity by register your presence in time!
The one-on-one meeting system opens 4 weeks before the event and is free of charge.