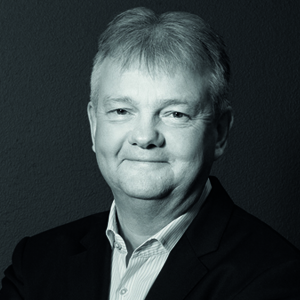 Morten Munk
NNE
Moderator and Programme Director
Morten Munk is bio-pharmaceutical technology expert with 30 years of experience in the industry in Asia, South America, USA and Europe. Morten is Global Technology Partner at NNE, a pharmaceutical engineering company, where he advises on best technologies for effective pharmaceutical development and manufacturing as well as other aspects concerning compliant pharmaceutical engineering. From 2007 to December 2014, Morten was Vice President of Business Development at CMC Biologics, a global Contract Manufacturing Organization (CMO) with bio-manufacturing facilities in Europe and the USA. In this position he oversaw business development and negotiated several million Euro commercial supply agreements. Earlier, Morten was Vice President at CMC Biologics, heading the downstream operations division. Prior to founding CMC Biologics in 2001, Morten held a position as principal scientist at Novo Nordisk A/S where he was responsible for the CMC part of several projects, which have been commercialized successfully. Moreover, Morten writes technical, quality-oriented articles and technical reports, and organizing international conferences.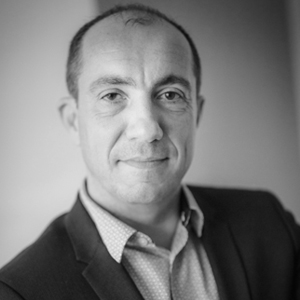 Jean-Luc Beulay
Novasep

Bio-process intensification by Novasep
Chromatography remains the main technique for purifying biomolecules from cell culture supernatant of mammalian or bacterial fermentation.
Today, traditional purification processes are struggling to respond effectively to increased bottlenecks. Some companies have been forced to modernise, in order to optimize their purification processes.
Technically, this means the introduction of in‐line dilution, use of more capacitive chromatography media, reduction of intermediate steps, changing purification recipes, reorganisation of working-times, adoption of new buffers, and use of new chromatography technologies.
Among the new and proven technologies available, sequential and parallel chromatography perfectly match all these challenges. It optimizes a single chromatography step called "batch" while keeping the same principle.
Novasep is committed to make available state of the art technologies, by developing:
- BioSc®: Process skids fulfilling requirements for sequential and parallel chromatography, whilst also enabling integration of several chromatography steps.

Jean-Luc Beulay is the Global Product Marketing & Development Director of Novasep. He has more than 23 years of experience in life science. He is a registered professional engineer with a Master of Engineering degree. Currently, Mr Beulay is in charge of the definition of Novasep's global product roadmap. Together with his team, he is also responsible for developing the BioSc® program for Novasep.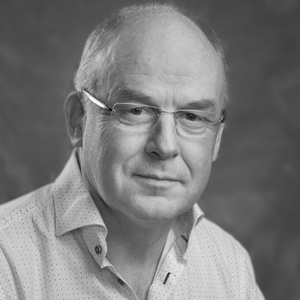 Jan Kyhse-Andersen
CHRETO ApS

CHRETO Technology™ is a highly novel, cost effective, flexible and single-use platform technology for affinity purification of large molecules in the biopharmaceutical industry.
The presentation will focus on application of the technology for purification of monoclonal antibodies

The presentation will show the technology behind the capture of mAbs in solution by the CHRETO's Dual Affinity Protein (DAP).
The chemistry of the DAP molecule and mode of action are discussed.
Purification of filtered Cell Culture Fluid will illustrate the effectiveness of the technology with a process developed for lab and pilot scale. Robustness and other process parameters will show the efficiency of the technology and yield, purity and impurity profile will be presented as well.

Jan Kyhse-Andersen is inventor of the DAP technology and founder of CHRETO. Jan has more than 25 years entrepreneurial and managerial experience from the biotechnology and diagnostic industry. Jan held a position as senior manager in Business Development at Novozymes A/S, prior to the management spin-out of the DAP technology. Jan has been supervisory Board Member in a privately equity fund, Life Equity Sweden KB for several years and prior to joining Novozymes A/S, Jan was Vice President, R&D and Production at Vir Biosensors A/S (SPR biosensor).
Jan started his career as post doc at the Technical University of Denmark and then joined DAKO A/S where he had several managerial positions in Diagnostic assay development, Sales and Marketing, R&D manager and subsequently Director of Antibody Manufacturing.
Jan is also the inventor of Semi Dry Electroblotting, which significantly improved the Western blotting procedure. Jan was founder of JKA-BIOTECH and co-founder of Kem-En-Tec A/S and was the first to commercialize the Semi Drying Electroblotting apparatus.
Jan holds a M.Sc. and a Ph.D. in Chemical Engineering from Technology University of Denmark.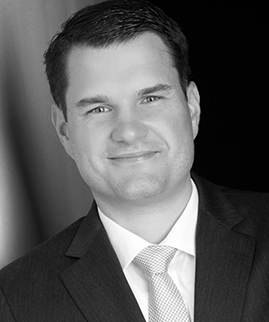 Tim Heiseler
Pall FortéBio

Octet® systems get ready for regulated environments - providing data integrity of biomolecule binding responses in real-time and label-free
Biolayer Interferometry (BLI) technology based Octet® systems have been widely adopted in early research, and development of drug candidates and biotherapeutics. Now, with a comprehensive set of tools for compliance, this label-free technology is gaining traction in process development and quality control (QC) labs for concentration analysis in cell culture and purification, for kinetic and potency analysis of drug-target and drug-Fc receptor interactions, and for stability analysis by assessing changes in activity in stressed and forced degradation samples. Discover the go-to solution providing versatility and flexibility necessary in development combined with rigor and simplicity needed in a QC environment.

Dr. Tim Heiseler helds a Diploma in chemistry from the Technical University of Darmstadt. His research was focused on chemical biology, biochemistry and molecular biology during his Ph. D. studies. As researcher he was involved in the BioPur 2012 project and subsequently joined Pall Life Sciences as Field Application Scientist for BLI Instruments.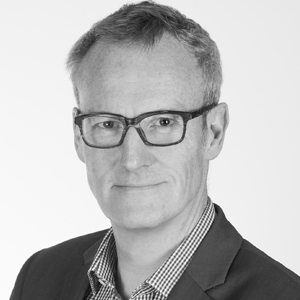 Martin Bonde
Vaccibody AS

Personalized neoantigen vaccine for cancer treatment
Vaccibody is a clinical-stage biopharmaceutical company dedicated to the discovery and development of novel immunotherapies. The company is a leader in the rapidly developing field of individualized cancer neoantigen vaccines and is using the Vaccibody DNA vaccine technology to generate best-in-class therapeutics to treat cancers with a high unmet medical need. A phase I/IIa neoantigen clinical trial is now enrolling patients with locally advanced or metastatic melanoma, non-small cell lung carcinoma, clear renal cell carcinoma, urothelial or squamous cell carcinoma of head and neck. The presentation will address the Vaccibody core technology and give examples of its use in pre-clinical and clinical settings.

Martin Bonde is the CEO of Vaccibody AS. He holds a PhD in Chemical Engineering from the Technical University of Denmark as well as a Graduate Diploma in Business Administration from Copenhagen Business School. Martin started his career in Dako AS, followed by Ostemeter AS (CEO), Torsana Biosensor AS (CEO), Celtor Biosystems Inc (EVP), Combio AS (CEO), Natimmune AS (CEO), Aros Pharma ApS (CEO) and most recently Epitherapeutics Aps (CEO), which he sold to Gilead. His experience includes a significant number of transactions within business development, trade sales, mergers & acquisitions as well as management of research and development.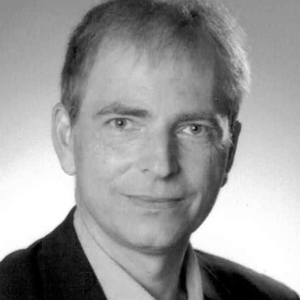 Guido Kremer-van der Kamp
Merck Chemicals GmbH

The economics and facility fit benefits of an all flow through mab polishing process
Within the biopharmaceutical industry, there is currently a drive toward processes with higher productivity and improved economics without sacrificing robustness. Over the last several years, initiatives to achieve this goal were primarily focused on various process intensification means, including connected and continuous processing. In this presentation we describe an all flow through mAb polishing template capable of robustly removing process and product related impurities from a protein A pool while achieving high product yields. Utilizing a combination of experimental data and process modeling, we present data that highlight the economic and facility fit benefits of adopting an integrated flow through polishing solution.

Guido Kremer-van der Kamp has more than 20 years of experience in the BioPharmaceutical industry with single-use, multi-use, facility, and process design. He has held various positions with global responsibilities in process development, operations, consulting and technology management. He is currently Associate Director of Technology Management at Merck developing and implementing Global Programs. Guido graduated in Biotechnology at the University of applied Science in Mannheim with tenures at the National University of Singapore and a student fellowship at the Institute of Molecular and Cell Biology (IMCB) in Singapore.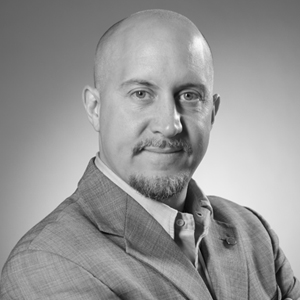 Fredrik Sundberg
GE Healthcare Life Sciences

Global SPR Trends and Novel Bioprocessing Applications
Analytical characterization of biological products is a significant challenge for the industry. Enabling real-time, label-free technology solutions can impact discoveries all the way from research to QC by providing more information on protein interactions. One technology gaining traction in regulated applications is surface plasmon resonance (SPR) biosensors. Implementation of a robust testing strategy using SPR has the potential to significantly improve product characterization, QC and productivity. Biacore biosensors has been steadily expanding in regulated areas. For example, instruments are now used in FDA-approved applications. Key topics:
• Trends in comparability, stability and potency
• Novel applications for bio-similarity and release testing
• Recommended validation strategies meeting regulatory expectations

As Global Director of Strategic Market Development and Customer Relations, Fredrik Sundberg is responsible for working with the global pharmaceutical industry and major academic power centers to improve current workflows with innovative protein analysis solutions and value-added services. Over the past years, he has been supporting the industry to expand the application of label-free interaction analysis throughout drug discovery, development and manufacturing processes. Additionally, he also advises on GE Healthcare R&D projects, Vaccine Growth Initiatives and Business Development activities. Fredrik is the author of several publications in the field of Drug Discovery Strategies, Biosimilars and Vaccines.
A recognized industry leader, he is also a member of an EMEA Pharmaceutical Industry Expert Panel. On a regular basis, Fredrik lectures and discusses regulatory issues with government and health authorities.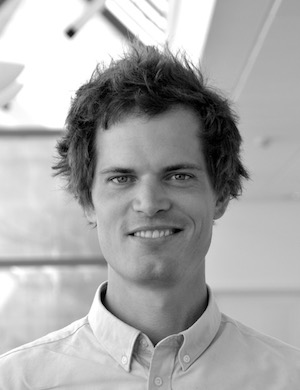 Gustav Prior-knock
ExpreS2ion Biotechnologies
ExpreS2 – a clinically validated and cost efficient Drosophila S2 based vaccine platform for production of infectious diseases vaccines and cancer immunotherapies
Drosophila S2 (S2) insect cell expression has been used in research for more than 40 years, but despite many advantages it is still not as well-known as the baculovirus expression system (BEVS). ExpreS2ion Biotechnologies has developed ExpreS2™, a proprietary S2 production platform, used as the basis for clinical supply to two different malaria vaccine projects currently being investigated in phase I/II trials in Europe and Africa. The process development, including its cost efficiency, and the cGMP production processes for both vaccines will be presented, as well as further applications for development of novel vaccines against infectious diseases and oncology disorders.

Gustav Prior-knock has a MSc degree in Biotechnology from the Technical University of Denmark (DTU). Gustav is responsible for Business Development at NASDAQ First North listed ExpreS2ion Biotechnologies, which in 2017 engaged in AdaptVac (a joint venture co-owned by ExpreS2ion Biotechnologies).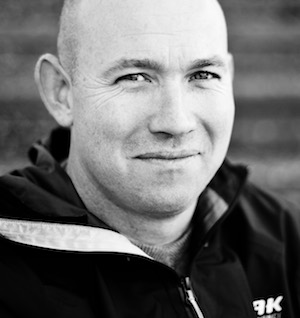 Daniel Daley
Assoc. Professor at Stockholm University


Increasing production yields in bacterial cells by optimising the rate-limiting step in protein synthesis
CloneOpt is a Swedish bioengineering company with technologies that boost production of recombinant proteins in bacterial cells. These technologies optimise translation initiation, the rate-limiting step in protein production, by synthetically evolving the translation initiation region (TIR) so that it is perfectly matched with the ribosomes of the host cell. In my presentation I will present the technologies and discuss how they can be accessed.

Daniel Daley is an Assoc. Professor at Stockholm University. His research aims to better understand how bacteria synthesise proteins. This involves studies of translation, membrane insertion, secretion, folding and assembly into complexes. He has extensive expertise in molecular engineering, protein expression and purification. He is the inventor of the CloneOpt technology.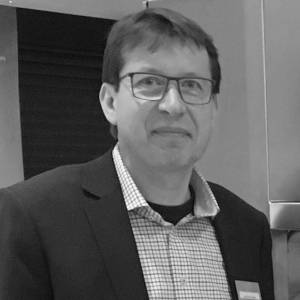 Joachim Regel
LEWA
Scale up of continuous purification of Mab´s with twin column chromatography-"
the importance of main components
"

Biologics manufacturing is still dominated by batch processing. As upstream titres continue to increase, the downstream purification process has to follow in productivity and processing procedures, avoiding becoming the bottleneck in production. In this work, next generation manufacturing technologies were evaluated and implemented at both benchtop and pilot scale for unit operations used in monoclonal antibody purification. Multi-column continuous capture chromatography was utilized in order to increase both specific productivity and resin capacity utilization by up to 2-3 fold and 30-40%, respectively. A variety of capture column scenarios were investigated in a DoE format to determine the optimal performance range in correlation to variable column size, operating flowrates and resin type. Model assisted design of multi-column capture was performed in order to allow the prediction of performance attributes based on process parameters and was validated by experimentation. Utilizing optimized process parameters from this modelling exercise, a 2-column continuous capture operation was carried out at pilot scale to scale down models, achieving a productivity of 25 grams processed per liter of resin per hour and a 93% resin capacity utilization. The operation showed no sacrifice in yield or purity while decreasing processing and switchover time by up to two-fold. I
n the presentation also design aspects and further on for the selection of main components of the hardware i.e. pumps, valves and sensors will be explained.
Acknowledgments; directly supported by: 1:BMS 2: ETH Zürich 3:LEWA 4: ChromaCon AG James M Angelo1, Srinivas Chollangi1, John Pagano1, Daniel Baur2, Kathleen Mihlbachler3, Thomas Müller-Späth4, Xuankuo Xu1, Massimo Morbidelli2, Sanchayita Ghose1 The presentation includes information presented in the Bioprocess International; released Feb 2018 in electronic version and April 2018 in paper version.


Joachim Regel
, Sales Unit Manager Europe CPM/Bioprocessing @ LEWA. Joachim holds an Engineer degree in Biotechnology from University of Applied Sciences of Gießen, Germany. He has over 20 years of experience of direct sales and sales management, Technology and Product Management, European Field Marketing as well as global Key Account Management in this industry.

He has worked for Millipore in various functions, for Rommelag and the past 7 years at LEWA.

He is driving and coordinating the sales and development of Bio/Pharmaceutical downstream processing equipment and solutions, pioneering new applications and specifically developing this business area and market together with clients. Lately he has pioneered successful Innovative Technology implementation projects in the EU market with focus on continuous purification and down-streaming, supported by global multidisciplinary teams to drive sales growth and innovation in the bioprocessing production area.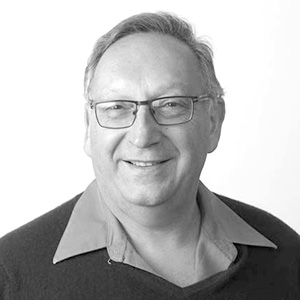 Peter R. Levison
Pall Biotech
Acoustic Wave Separation – A non-filtration approach for continuous clarification of perfusion cell culture prior to capture chromatography
We report on a novel disruptive and scalable single-use technology for continuous cell retention during perfusion cell culture based on an acoustophoretic separation. The Cadence™ Acoustic Separator for Perfusion exploits the use of low frequency acoustic forces to generate a three-dimensional standing wave across a flow channel. Recirculating cell culture from a perfusion bioreactor enters the flow channel and passes below the acoustic zone. The product-containing stream is continuously removed from the recirculating cell culture containing up to 100 million cells/ml by passage through the acoustic zone. This yields a high quality HCCF that can be polished using a small area filter prior to continuous loading of the multicolumn capture chromatography step.

Peter R. Levison Executive Director Business Development, Pall Biotech. In his current position within Pall Biotech, Peter Levison is responsible for developing strategic partnerships within the Biotech community through the management of a network of Global Thought Leaders. Working with key industrialists and academics around the world, Peter is actively looking for solutions to tomorrow's challenges today. Peter has over 25 years' experience of the biopharmaceutical industry, holding positions of increasing responsibility in research and development, technical management, and product management. Peter holds a BSc (Hons) and a PhD gained in the Dept. of Biochemistry, University of Manchester, UK and an MBA awarded through the Open University Business School, UK.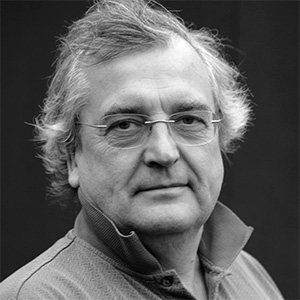 Göran Conradson
Ziccum AB
From gentleness—strength: A novel spray drying technique for micronizing sensitive biologic drugs into robust dry powders
Our technology transforms vaccines, protein drugs and biologics from fragile, difficult-to-transport liquids into robust dry powders, transportable anywhere in the world with no need for costly cold storage or temperature-controlled equipment. And because we dry the substances at room temperature, their active ingredient stays active.

Göran Conradson, Managing Director, Ziccum AB.
A life in protein. From a MSc in Chemical Engineering from the Royal Institute of Technology, Stockholm, to his first job as product manager for large-scale chromatography media at Pharmacia (now GE), Göran Conradson has worked continuously with protein in all its forms: From manufacturing, analysis, and novel therapeutics—back to manufacturing as Chief Executive Office of Ziccum. His career has included strategic, executive positions commercializing protein technologies in Belgium, Germany and Sweden.